Character introduction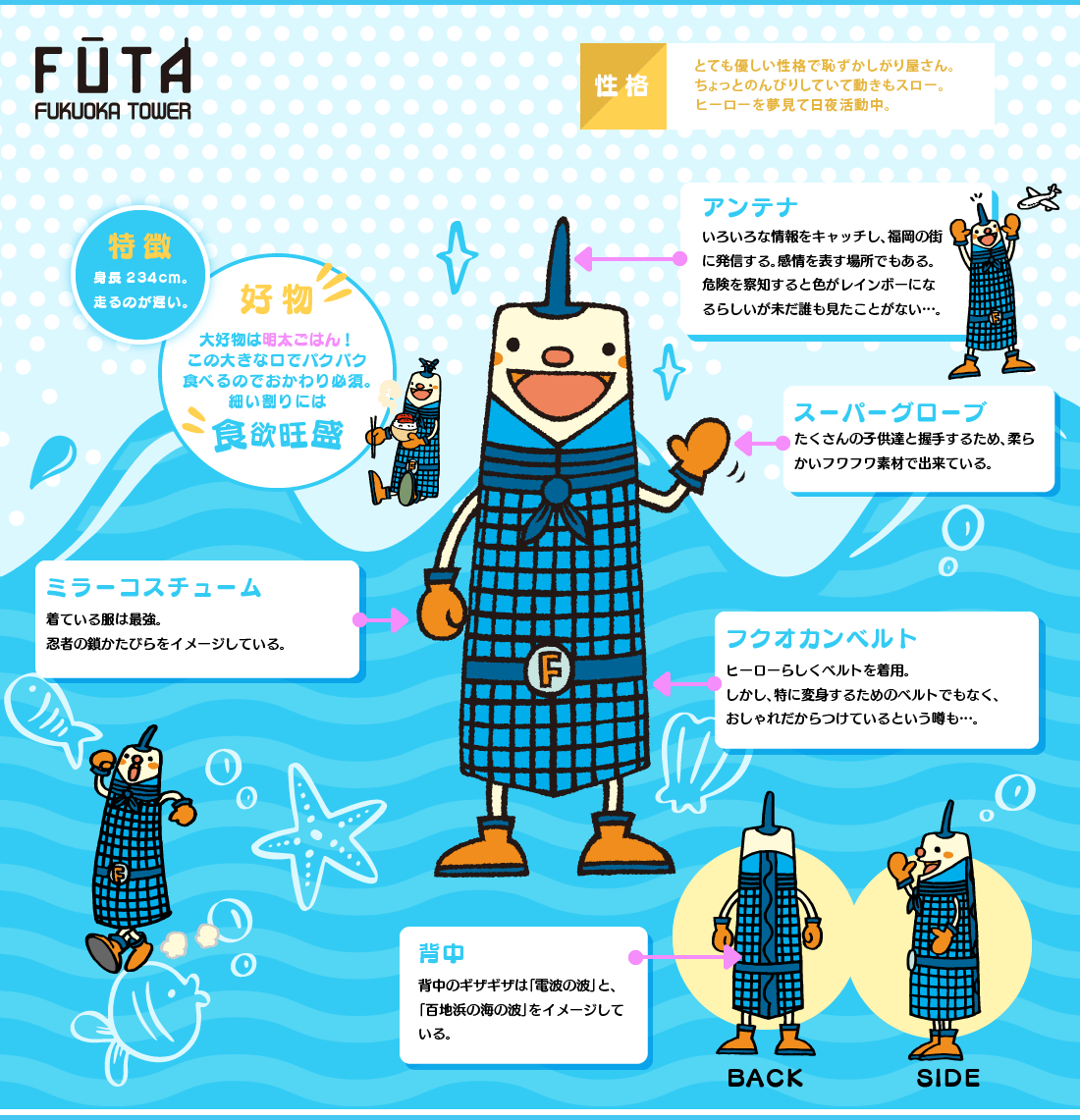 1

antenna

We catch various information and send it to the city of Fukuoka. It is also a place to express emotions. When the danger is detected, the color seems to be a rainbow, but no one has seen it yet.

2

Super glove

Made of soft fluffy material to shake hands with many children.

3

Fukuokamberto

Wear a belt like a hero. However, there are rumors that they wear it because it is fashionable, not a belt for transformation.

4

back

The jagged back is an image of "radio wave" and "sea wave of Momochihama".

5

Mirror costume

The clothes I wear are the strongest. Imagine a chain of ninjas.
Futa goods are also on sale!