Fukuoka Tower was built as a monument for the "Yokatopia" Asia Pacific Exposition, which was held in 1989 to commemorate the 100th anniversary of Fukuoka City.
It is the tallest seaside tower in Japan at 234 meters high. It has been nicknamed the Mirror-Sail for it's sophisticated triangular prism shaped external appearance covered with 8000 semi reflective mirror panels
The view from the Observation Deck on the top floor, which is 123 meters above the ground, is exceptional and offers a 360-degree panoramic view of Fukuoka City and the waterfront.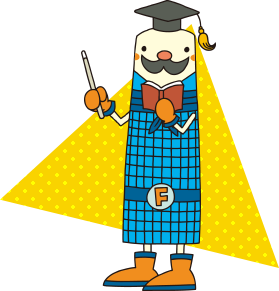 Company Profile
| | |
| --- | --- |
| Company name | Fukuoka Tower Co., Ltd. |
| Location | 〒814-0001 2-3-26 Momochihama, Sawara-ku, Fukuoka |
| Capital | 3 billion yen |
| Establishment | October 14, 1987 |
| Business description | Management of sightseeing and observation deck facilities. Management of transmission tower facilities. Business related to broadcasting communication facility, communication information collection and transmission processing. Event management for music, arts, sports, and other cultural entertainment, as well as facilities management for cafeterias, cafes and shops. |
| Number of shareholders | 49 companies |
History
October 1987

Fukuoka Tower Co., Ltd. was established
January 1988

Construction started on Fukuoka Tower
March

Foundation construction starting ceremony
October

Framework‐raising ceremony
January 1989

Cornerstone ceremony
March

Fukuoka Tower opening ceremony. Asia-Pacific Expo (Yoka Topia) opening.
Fukuoka Tower business started
September

Asia Pacific Expo finished
Fukuoka Tower reopened
March 1990

Exceeds 1 million visitors
August 1991

Exceeds 2 million visitors
May 1992

Tower hall opened
February 1993

Exceeds 3 million visitors
April

Fukuoka Fire and Disaster Prevention Information Camera and Radio Wave use started. Nishi Fukuoka Marina Marine VHF Coastguard Station Radio Wave Transmission started
June

NHK, RKB, KBC and TNC VHF
4 stations 5 wave broadcasting transmission started
NHK-Fm radio broadcasting transmission started
September

FM Kyushu radio transmission started
March 1994

5th anniversary ceremony held
July

Exceeded 4 million viewers
(Awarded in 1994)

3rd Fukuoka Christmas decoration contest excellence award
April 1995

Illumination for Universiade Fukuoka
February 1996

Exceeds 5 million visitors
(Awarded in 1994)

3rd Fukuoka Christmas decoration contest excellence award
May

Local Doll Museum
(Shoyukan) opened
November

Momochi Blue Light Christmas
(Joint light up event)
5 company event committee
(Tower, Marizon, TNC, RKB and Beach Center)
January 1998

Exceeds 6 million visitors
March 1999

Ceremony held to commemorate the 10th anniversary of operation
(1999 award)

Won an illumination award from the Illuminating Engineering Society of North America
June 2000

Exceeds 7 million visitors
January 2002

Kyushu International FM radio transmission started
April 2003

Exceeds 8 million visitors
April 2006

Digital terrestrial television broadcasting transmission started (NHK)
July

Digital terrestrial television broadcasting transmission started (RKB, TNC, FBS and TVQ)
December

Digital terrestrial television broadcasting transmission started (KBC)
April 2007

Exceeds 9 million visitors
March 2008

Certified as one of the Lover's Sanctuaries
May

Fukuoka Tower original character Futa was born
March 2009

The 20th anniversary reception event held
January 2010

Exceeds 10 million visitors
December 2013

Tower lighting was renovated as part of the 25th anniversary project (LED conversion)
February 2014

Lover's Sanctuary renewal
March

25th anniversary ceremony was held
March 2016

VHF-LOW band multimedia broadcasting started
April 2017

Exceeds 13 million visitors
February 2019

Facility renovation